Booklets, Books & Magazines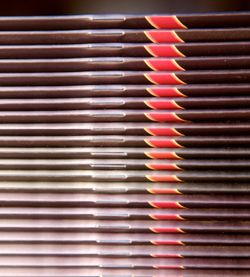 Booklets are used for everything from directories to programs. We can produce books and or booklets for as few or as many pages as you need of virtually any size or design from conception to finished piece.
Options include self-cover or separate cover, saddle stitching or perfect binding, and digital, offset or letterpress printing.
With books and magazines, your design, layout and printing has a story to tell. Let our design team give your publication a life of its own, with eye-catching design and professional content layout. If you have a file ready to print, we will apply the appropriate processes for vivid, sharp printing on any paper.
Keep your product line in front of your customers with a full color catalog. Let them know all the different products and services you have to offer with this very effective cross selling platform.
You have enough things to worry about. Printing, collating and binding your annual reports, manuals and handbooks shouldn't be included on your to-do list. Our quality assurance process and diverse finishing services (we know how to score properly and take the time to make sure there is no cracking) will ensure your project is delivered right and on time—every time.
We print membership books for a variety of clubs, schools and non-profit organizations as well.
Organizing your company information into a manual is an effective way to communicate with your staff or clients. You can incorporate everything from basic black and white copies to full-color inserts and transparencies to custom designed index tabs and binders.
To place your order just click here now. If you're not ready to order but have an idea, you can request an estimate or contact us so we can contact you to discuss it.
If you work for a large corporation that places orders frequently, we have a system that reduces costs and lead times and sustainably streamlines the ordering process! Learn more about it here.