Annual Reports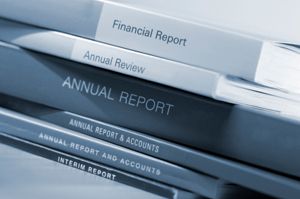 You have enough things to worry about. Printing, collating and binding your annual reports, manuals and handbooks shouldn't be included on your to-do list. Our quality assurance process and diverse finishing services will ensure your project is delivered right and on time—every time.
Options include self-cover or separate cover, saddle stitching or perfect binding, and digital or offset printing. Minimum order amounts or other considerations may apply to some options.
To place your order just click here now. If you're not ready to order but have an idea, you can request an estimate or contact us so we can contact you to discuss it.
If you work for a large corporation that places orders frequently, we have a system that reduces costs and lead times and sustainably streamlines the ordering process! Learn more about it here.