---
DSJ Printing has relocated to a newer, larger building in order to accommodate our growth and exciting new services coming soon.
Please update your contact information with our new address. We would hate to see you come to the wrong address after we have moved.
1703 Stewart Street, Santa Monica, CA 90404
(Just north of Olympic Blvd.)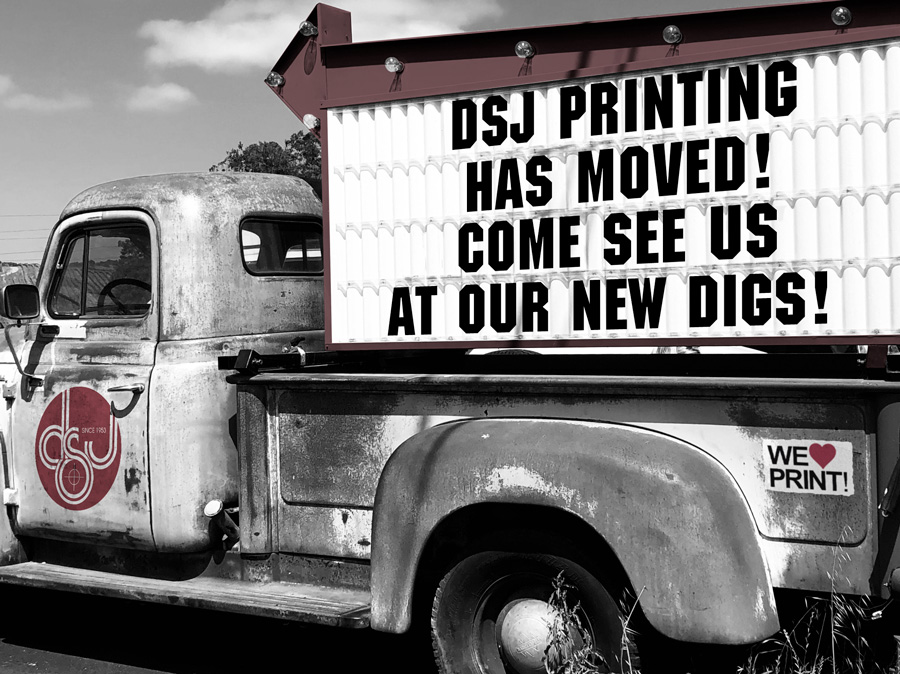 ---
---
Did you know?:
DSJ Printing now offers complete Letterpress services!
---
---
Hot Off The Press
---
We moved and can't take everything! DSJ Printing is having a GIANT garage sale on Saturday, July 21. Server Rack Ca…

https://t.co/Sb7GxlZ8q5

Mark your calendars and update your address books. DSJ Printing is moving July 11, 2018  🚛 🚚 -…

https://t.co/bLQaiBPj4e
Welcome to DSJ Printing
Environmentally Responsible Deadline Specialists!
DSJ has been family owned and operated for over 60 Years! Service and quality are 100% guaranteed and we take pride in being environmentally responsible. Traditional offset printing is just one of the many services we offer. To place an order or get help with a new project, enter our online Customer Service Center. To download print drivers and other software, search our Resources & Support area. To learn more about us, browse through our Company Information section. An easy-to-use pulldown menu, search engine, and link to our contact form appear on each page. As well, feel free to consult the site map at any time if you're having trouble locating a particular item. If there's anything we can do to improve our site, please let us know here. Enjoy your visit!