Introduction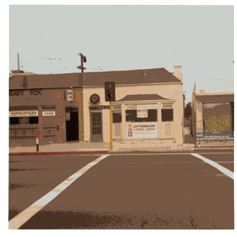 DSJ's 1st Location
DSJ Printing is proud of its consistent high-quality commercial printing, pre-press and bindery services provided for over 60 years. Founded in 1953 by Tillie Vaughan and now run by Jeff Vaughan, Sr., the company is in its 2nd generation of family ownership and operation and is ably assisted by the next generation. That's why we care so much about top-quality printing and customer satisfaction.
Over the years we have expanded greatly, thanks in part to our wonderful customers' referrals. We mostly serve Los Angeles County, however, we have customers throughout California and across the United States.
What has enabled DSJ Printing to prosper has been our attention to customer satisfaction as well as our technical printing, design and layout expertise in the computer age. The commitment we make to our customers of integrity and excellent service allows us to beat the competition and provide a quality product meeting the customer's need.